Essay on Obamacare Pros and Cons for Doctors, Nurses and Patients. Affordable Care Act (ACA) was signed as health care reforms bill on March 23, 2010. The bill was signed and named after Barack Obama, 44th President of United States of America.
Right from the start, the law has consistently been hit with controversies and debate on Obamacare Pros and Cons. Because, the act on its own is highly complicated. It has made difficult for people to interpret the key facts about the bill.
Obamacare was formally known as the Patient Protection and Affordable Care Act (ACA) of 2010. Bill has its own ring supporters who feel they are entirely protected under it. While there are also those who feel the act suppresses their rights.
There is close division in health industry experts as well as in public opinion on the law. Therefore, whether or not someone would be an advocate of the Act, depends on ones own perspective. This makes difficult to answer the question that What are the Obamacare Pros and Cons?
We'll try here to weigh the Obama care pros and cons unbiased. The Obama health care law attempted to reform one of the most critical sectors in United States. There are several Obamacare pros and benefits, when it come to low and middle income families and businesses. On the other hand, major Obamacare cons includes restriction on high earners. It also hits firms that do not insure their employees along with few segments of the health care industry.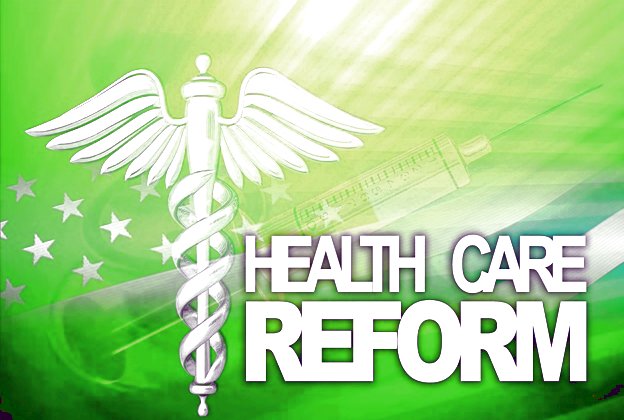 Obamacare Pros and Cons of Health Care Reforms Bill in US
To sample the Obamacare pros and cons, let's study Obamacare bill, officially known as Affordable Care Act in US. Affordable Care Act (ACA) includes the advantages and positive points, making it stand out from the past bills. But it has disadvantages, shortcoming and negative side as well. That's the reason, it received the much publicized backlash, from both houses and the American citizens. Below is a summary of Obamacare pros and cons:
Obamacare Pros of Health Care Reforms Bill
Let's discuss the Obamacare pros and cons first. The biggest beneficiaries of the law will be children. They will remain under their parents cover until age 26. Some of the other Obamacare benefits include:
Health Care for the Uninsured Citizens

Obamacare bill covers 32 million Americans not insured before. These people use hospitals emergency for their primary medical needs. This will change with the uninsured being protected and provided with affordable healthcare. The bill expands Medicaid and combination health insurance. It ensures millions of Americans without health insurance will receive health care coverage, at affordable cost. The bill also provides health insurance to full time and part time employees.

Undiscriminated Coverage

In the past health insurance companies charged different rates for coverage. health cost was based on medical condition age or gender. With the new changes in the health care system this practice is the past. Americans will be entitled to affordable coverage. One will not be denied medical coverage based on gender age race or condition that one is suffering from.

Employers Coverage Expansion

Many employers at the moment don't offer any form of health insurance to their employees even those working on full time. Insurance coverage on the part of the employers will be mandatory if their staff numbers exceed 50 full time equivalent employees. This is sure to increase the number of Americans receiving subsidized health insurance plans therefore reducing the burden caused on Medicaid.

Medicaid Coverage Expansion

Obamacare increases the income requirement for Medicaid by 133%. It allows many more families to qualify than what was possible earlier. There are many who will not qualify for Medicaid and they can get tax credits instead. However, the income of those individuals or families should be less than 400% of the federal poverty level. The credits can be further facilitated by the insurance exchanges. The states have to set it up or insurance shoppers can use the federal exchange.

Preventive care Services

With Obamacare, several diseases can be prevented through the preventive care services. These are to be provided free of cost. All insurance policies need to include the 10 essential health benefits. The new law adopts proactive tests of citizens for possible diseases. It will be followed by early immunization, vaccination campaigns and community health program. Obamacare believes that it will effectively increase the national health standards. The reform also expects that it will reduce the long terms health care cost on national budget.
Obamacare Cons of Health Care Reforms Bill
Most of the Obamacare cons are based on the consequences the it imposes. These consequences are faced by the employers who fail to offer health care to their staff. It also penalize the people who fail to seek cover when they are supposed and considered able.
High Cost in Initial Five Years

The coverage being assured through Obamacare, is expected to have a huge financial burden in the first few years. Preventive testing and care is expensive and people will opt for it, leading to high medical spending.

Employed Americans will be Paying more

Health care costs were essentially rising before the act. Combined with the effects of the law they are sure to rise even more. This will essentially cause many employers to re-evaluate the kind of coverage they are offering. This will mostly cause employed Americans to pay more for their work based coverage.

Health Care Reforms Moral Aspects

Employers under the new act will be required to offer contraceptives with no charge to their employees. This clause has aroused lots of outrage in the industry. Some employers believe their moral values does not allow them to offer contraceptives to their employees.

Health Care Reforms brings more Taxes

The government will be forced to increase the taxes it charges the ordinary citizen. This is required in a bid of offering affordable medical care through Medicaid.

Will Obamacare burden Economy

Another big controversy on Obamacare pros and cons is from economical prospect. The Affordable health care act is seen as a financial burden by many economic analysts. They see it unwise to offer subsidized insurance coverage, as the country is under huge debt burdens.
The debate on the Obamacare pros and cons is still on in America. But despite of the shortcomings, Affordable Care Act has generated a hope for millions of American. These includes the uninsured citizens or with limited coverage in their existing insurance policies. However, During a 2015 survey on Obamacare Pros and Cons, 54% Americans voted against the bill. 🙂