Acne,dark scars and wrinkles are extremely worst nightmares for any woman. Every woman wants to get rid off from these terrible nightmares.
Acne most frequently occurs on face, back, shoulders, neck and chest.In most cases the underlying cause of acne is clogging of skin pores due to excessive oil production by sebaceous glands of skin and accumulation of diet in skin pores.
Read this article and learn acne treatment with simple home remedies for women!
1.  Aloe Vera
Almost every woman knows the importance of aloe vera in cosmetic products because it is being used from many centuries in number of skin disorders.Aloe vera contains sulfur and other essential components like anthraquinones, glycoside and emodin.Sulfur acts as bactericidal and fungicidal agen while other constituents act as emollient and soothing agents.Applying aloe vera gel on acne affected area will clear up skin pores and removes dirt from skin pores.Topical application of aloe vera gel is also effective in reducing excessive oil production by sebaceous glands.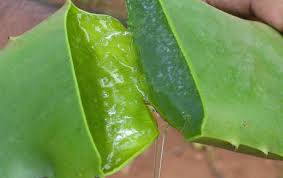 2.  Honey and Cinnamon Mask
Honey and cinnamon mask is very effective therapy for acne prone skin because it works like a magic.Honey contains some essential vitamins and minerals like biotin, pyridoxine and ascorbic acid that are necessary for development of healthy skin.Cinnamon contains constituents like elagic acid, tannins and volatile oils which act as antiseptic agents when mixed with honey.Apply honey and cinnamon mask at lest once a day for significant results.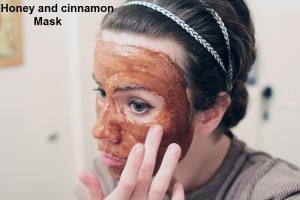 3.  Massage your skin with Orange Peel
Orange belongs to citrus fruit family which contains  abundant amount of ascorbic acid(vitamin c) and essential volatile oils.Vitamin c is required for collagen synthesis which is main component of our skin and prevents wrinkle formation on skin.Moreover orange peel works as exofoliative agent and removes dirt particles from skin pores and keeps skin fresh and glowing.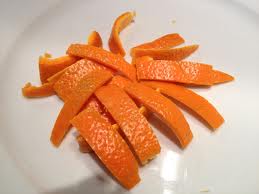 4.  Neem Leaves Extract
Neem leaves are widely used for skin problems like acne.Neem is one of the most commonly used anti acne home remedies.Neem leaves contain constituents that have anti fungal, anti bacterial and blood purifying properties. It contains small amount of menthol that keeps the skin fresh and cool.Neem also contains tannins which are famous for their astringent effect on skin.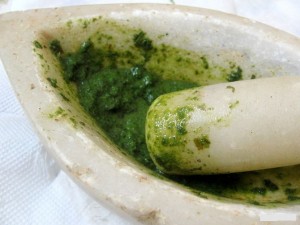 5.  Jojoba oil
Jojoba oil is very famous for its anti-septic effect and widely used in skin preparation.Jojoba oil contains following ingredients
oleic acid
palmitic acid
linoleic acid
lenolenic acid
eicosenoic acid
All these ingredients are required for health skin and glowing skin.Acne caused by micro-organisms like bacteria or fungus can be effectively treated by applying  jojoba oil  twice a day.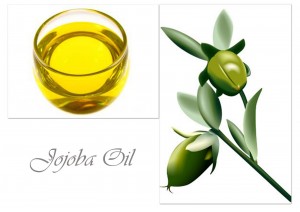 6.  Tea Tree oil
Many dermatologists recommend tea tree oil now a day due to its beneficial effects on skin.Tea tree oil  is equally effective as benzoyl peroxide for in acne treatment.It has ability to rejuvenate the skin and restores skin natural appearance and texture.Tea tree oil is now available on all big pharmacies  due its wide use and recommendations by dermatologists.
Many clinical trials have been conducted on tea tree oil efficacy in acne treatment.80% concluded that tea tree oil has equal efficacy as benzyol peroxide in the treatment of acne and it is quite safe natural remedy as compared to benzoyl peroxide.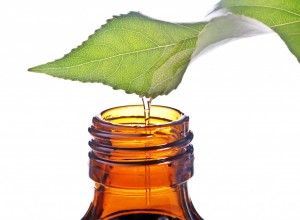 For Further learning please watch our video on Home Remedies For Acne Scars!
[youtube id="FkS2UAtzog"]