Kinesiophobia is an extreme fear of movement which develops in patients that undergo surgery or operation like a leg amputation, which requires the patient to move around and learn to walk with their new prosthetic limb. Still, due to fear, they refrain from movement on purpose to not suffer any more pain or reinjury. The Tampa Scale of Kinesiophobia is used to diagnose and measure the pain as a quantity so that the patient may be treated accordingly. The rehabilitation specialists may also use may different techniques to help the patient recover from this fear. Patients are also educated about how pain is sometimes useful for recovery. It may be painful at the start, but in the long run, it is always beneficial.
Kinesiophobia Meaning
Kinesiophobia is defined as the fear of physical movement and activity resulting from a feeling of helplessness due to an injury or a reinjury. Many people who suffer chronic pain and are also going through Kinesiophobia experience a lot more intense pain because their muscles and joints become stiff from pain. Many people tend to avoid Rehabilitation exercises as they do not want to experience the pain and discomfort involved. Still, when this avoidance becomes uncontrolled, then it is called Kinesiophobia.
Most of the patients develop this kind of phobia to minimize their exposure to extra pain or injury. This phobia is found mostly in patients who have chronic pain in any part of their body, which can cause aggravating pain or even damage if the movement is done. However, in most cases, although there is a chance of pain, there is a minimal risk of hurting an existing injury or any condition. This is why Kinesiophobia is defined as an excessive fear of movement.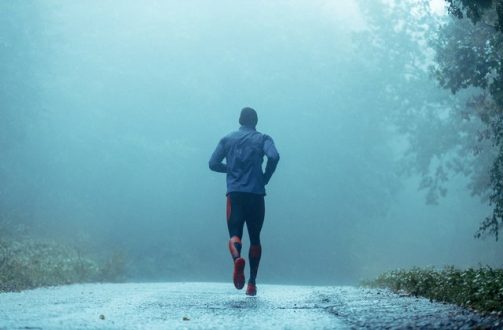 Kinesiophobia Scale
The Tampa Scale of Kinesiophobia(TSK) is a question sheet developed by Miller, Kori, and Todd in 1990, and it is used to assess Kinesiophobia. TSK consists of seventeen questions, and it is completed by the patient where the scores range from Seventeen to Sixty-eight. If the score is high, it indicates that the patient suffers a high degree of Kinesiophobia.
Several studies have proved this scale to be a very reliable and valid psychometric measure. It measures the pain as a quantity and thus helps the physician or rehabilitation specialist gain further knowledge about the intensity of the patient's pain to continue the treatment accordingly. The original questionnaire was made to differentiate between non-excessive fear and Kinesiophobia among patients with chronic musculoskeletal pain. Nowadays, TSK is being used a lot for pain related to many different parts of the body, including the spine. This scale is handy for medical practitioners as it helps them accurately identify the kind of pain that the patient is suffering.
Kinesiophobia Test and Treatment
Treating Kinesiophobia is often a complex task, and it is commonly diagnosed during physical therapy or rehabilitation. Although there are many issues in performing restoration like swelling or intense discomfort, the main problem for people living with Kinesiophobia is the fear of severe pain. There are some techniques that the physical therapist may use to remove this fear, but in most cases, it may be necessary to include a psychotherapist in the treatment.
Once the patient learns to control his pain, then physical therapy can resume without much difficulty. Some standard therapy techniques include differentiating between pain and injury. One of the main reasons many patients want to avoid pain is to prevent damage. Many people are living with Kinesiophobia associate all kinds of pain with having an injury by mistake. These patients should be educated about how pain is sometimes useful for recovery; in some cases, it is necessary to use a therapist to counsel them. Another technique is Associating movement with enjoyment; this often does not involve physical activity.
Instead, the patient tries to imagine enjoyable motions like walking on a beach or playing his/her favorite instrument. Doing this motivates the patient so that he/she looks forward to the actual move. Then, the therapist begins Limited motion. Once the therapist thinks that the patient is ready, he/she can then try limited movements. Initially, these help the patient to identify his/her tolerances for pain. Gradually, the patient improves, allowing the patient to increase activity. 
Some patients with Kinesiophobia may get better by taking certain medications for anxiety. Selective serotonin reuptake inhibitors such as Paxil or Zoloft are most commonly prescribed. However, some doctors may use benzodiazepines such as Valium, which carry greater risk. Other techniques also include massage therapies.