Best natural home remedies for Varicose Veins treatment in legs, abdominal or other areas.
Varicose veins are abnormally dilated veins that appears near to superficial layer of skin and sometimes  visible to naked eye. Most commonly they appear on legs where they cause leg ulcers. Main reason of varicose veins is malfunctioning of valves present inside the veins which are responsible for proper blood flow.
It is estimated that around 30% of the people in the world are suffering from varicose veins condition. Most of the patient diagnosed varicose veins are prescribed with treatment which is outdated or ineffective.
Although, there is a trend of gradual shift away from surgical treatment of varicose veins, it is still being offered by many hospitals as a treatment of first choice. Up to 35,000 varicose veins procedures are carried out each year, by NHS alone in England.
More advance varicose veins treatments like laser and heat therapy are offered at very less facilities as costs around $75,00 USD depending on the complexity of the case.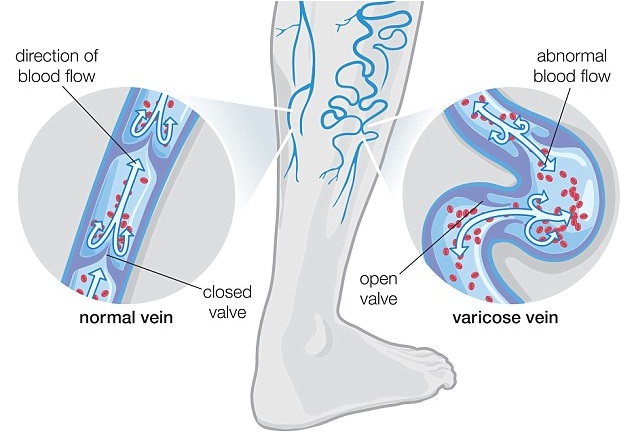 Varicose vein can be efficiently treated by following simple home remedies which are very easy and cost effective. If you want to get rid off from varicose veins then must read these home remedies and follow them.
Varicose Veins Treatment Natural Home Remedies
Let's go through the best varicose veins treatment natural remedies that you can try at home:
For further learning please watch our video on Varicose veins Treatment with home remedies!