There are six distinct categories of Myocardial Infarction. Type 1 (mainly brought on by CAD) and type 2 (mostly brought on by myocardial supply/demand mismatch) are the two that are most frequently found. MI is characterized for both of these types as myocardial necrosis recognized by a rise and/or fall in cardiac biomarkers to or from levels that are higher than the ninety-ninth percentile of the upper reference limit.
Myocardial infarction (MI) is divided into type 1 and type 2 according to the several factors that may cause it (the underlying cause), For Example:
Type 1 MI results from a primary coronary event, such as acute atherosclerotic plaque rupture, ulceration, fissuring, erosion, or dissection. 
A non-CAD disease causes an ischemic imbalance that mismatches myocardial oxygen supply and demand, causing type 2 MI. Endothelial dysfunction and coronary vasospasm can also cause type 2 MI.
Category I21 now includes codes for both ST-elevation myocardial infarction (STEMI) and non-elevation myocardial infarction (NSTEMI) for describing acute type 1 MI. An MI is given the code I25.2 (old MI) after four weeks of being categorized as acute. A second type 1 MI, also known as an NSTEMI or STEMI, is one that happens within four weeks of an earlier (the initial) MI and is likewise given codes in category I22. In this instance, the initial MI is also allocated a code from I21.
Type 2 MI, also known as supply/demand infarction, occurs when the myocardium's supply of oxygenated blood does not satisfy its physiologic demand for oxygen, causing myocardial necrosis owing to a cause other than CAD. Tachyarrhythmia, hypertensive emergency, severe anemia, and shock are examples. 
Type 2 MI is allocated to a single code (I21.A1). MI caused by "demand ischemia" or "ischemic imbalance" is likewise covered by the code.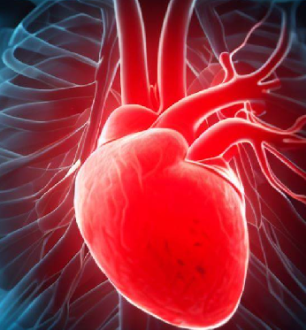 Type 1 vs Type 2 NSTEMI ICD-10 Treatment
The following options are used to treat type 1 NSTEMI ICD-10:
Antiplatelet medication is a critical first-line component of type 1 NSTEMI treatment, as it inhibits platelet activation, reducing acute ischemic consequences and preventing subsequent atherothrombotic events.
Patients diagnosed with type 1 NSTEMI are more likely to benefit from antiplatelet medication recommendations because patients diagnosed with type 2 MI do not experience intracoronary thrombosis. The utility of dual antiplatelet treatment in individuals with type 2 NSTEMI is not been well studied through observational studies or randomized controlled trials.
Type 1 MI patients receive anticoagulant medication because type 2 MI does not rupture atherothrombotic plaque. The initial treatment of type 1 NSTEMI with anticoagulants is successful in minimizing ischemic episodes, and the acute phase combination of anticoagulant and dual antiplatelet medication is also effective.
Type 2 NSTEMI patients, on the other hand, have greater mortality rates, undertake fewer catheterization and revascularization procedures, and are less likely to obtain prescribed secondary preventive drugs after discharge. In light of the complexity of type 2 MI, evidence-based guidelines for the diagnosis and treatment of NSTEMI are required. Therefore, it is suggested to use a phenotype-based approach to the diagnosis and therapy of type 2 MI in a variety of clinical situations. This approach examines the context and numerous probable reasons for type 2 MI and proposes treating each patient's oxygen supply-demand mismatch.
Type 1 vs Type 2 NSTEMI ICD-10 Management
All NSTEMI events need to be recognized and handled according to current treatment guidelines, first to alleviate ischemia and prevent secondary ischemic events (such as MI and mortality) in the early hospitalization period, and then to prevent secondary ischemic events in the long term. After initial evaluation, stabilization, and risk assessment, the patient's features and risk level determine whether an ischemia-guided medical management plan or early invasive (angiography within 24 hours) strategy is used.