So what's exactly the difference between quite simply Intensivists or Hospitalist, most of us may have this question in our mind while going through some hospital websites or broachers. So hospitalist is usually an internist, a pediatrician or a family medicine doctor that only works in the hospital. While an intensivist is usually a pulmonologist with critical care training that works in the ICU and usually the pulmonary office as well.
Before going to the differences, let's have a look on similarities among them.
Both are graduated from medical school, and then move on directly to a residency in pediatrics. During residency time which is 3 years, pediatric residents learn how to take care of patients in emergency room, the pediatric intensive care unit, and the regular pediatric floors.
After completion of residency , they have two options? taking care of children and families in the clinic and being a general pediatrician in the outpatient setting or to enter fellowship in any number of pediatric subspecialties which may focus on a particular organ, a particular organ or a particular set of problems. Fellowships exist in Emergency Medicine and Critical Care Medicine and now they are called as Intensivist.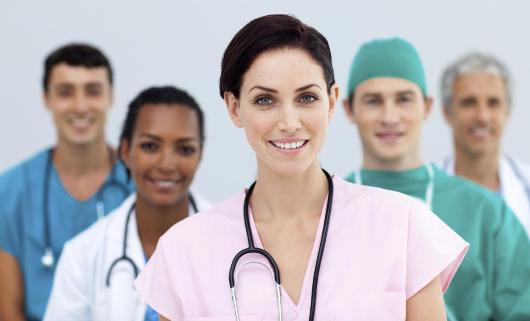 Difference between Intensivist and Hospitalist
You can't expect that the hospitalists will take care of you outside the hospitals also because generally they do not follow the patient outside the hospital. In addition, they do not have clinics. Many hospitals use the shift model of care. Therefore hospitalist works defined daily shifts and checks out at the end of the shift to their partner who would then address any patient care issues that may arise while their partner is off service.
Hospitalist
Usually a model of choice in big hospitalist programs  that can support the funding of overnight, in-house physicians. Hospitalists can be categorized in to two types:
Hospitalists who just work overnight shifts are called Nocturnists. They generally command a higher rate of payment than doctors who work the day shift.
Hospitalists who don't work any nights should expect to be paid less than those who do.
Shift hospitalist programs is defiantly expensive to fund, mainly because many hospitals do not have the patient volumes to support dollar for dollar nocturnal care.
Many smaller hospitalist programs use home call as their scheduling of choice. In simple words, the doctors take their pager home with them.
Although home call model is being practiced largely but according to experts, some of the benefits of in-house hospitalist medicine are lost with the home call model, such as the immediate bedside evaluation in patients with acute changes.
You may also heard that some hospitals at larger referring centers usually close their ICU. Here close is used as symbolic and it means only critical care doctors and other subspecialists are allowed to practice medicine in the ICU. Intensive care unit privileges are something that must be granted by the hospital credentialing committee. So where ICU is closed, these hospitals are basically granting practicing privileges to some doctors and not to others.
This all can be summarized as that if a patient required transfer to the ICU, then the care taker will be from ICU team. When he came back from the ICU, he would be picked up again by the first care taker.
Intensivist
Intensivists are usually internists who have gone on to specialize in a two or three years. The word intensivist is used to defined these doctors as their role in the ICU. Following are some distinguishing characteristics of Intensivist program.
An intensivist is available for immediate consultation during a defined period of time. They are usually always available, 24 hours a day to assist in the evaluation and management of critically ill patients.
Most hospitals cannot afford to have an in-house 24 hour a day intensivist. Therefore, most intensivists may have a set period of time, perhaps 7 am to 5 pm, as per agreement.
They do different tasks like multidisciplinary rounds with the nurses and respiratory therapists and pharmacists along with doing procedures and taking care of patients.
Some hospitals have both a hospitalist program and an intensivist program. Which program, hospital offers depends upon the policy of hospital. Intensivists only work in hospitals that have Pediatric ICU's.
The intensivist will often limit their evaluation and management to the critical issues at hand. Usually, there are multiple subspecialists on the case in the ICU. Sometimes, many subspecailists are involved. In these cases, the role of the hospitalist can be limited.
An intensivist generally does not do hospitalist work, because they have limited most of their practice to critical care issues.